Hello! I'm back with two more product updates!
Filter Deploys by Environment
Did you get a chance to check out the new feature that allows you to mark and track items as deployed? We've now added a new option in the Add Filter menu that allows you to filter items deployed by environment: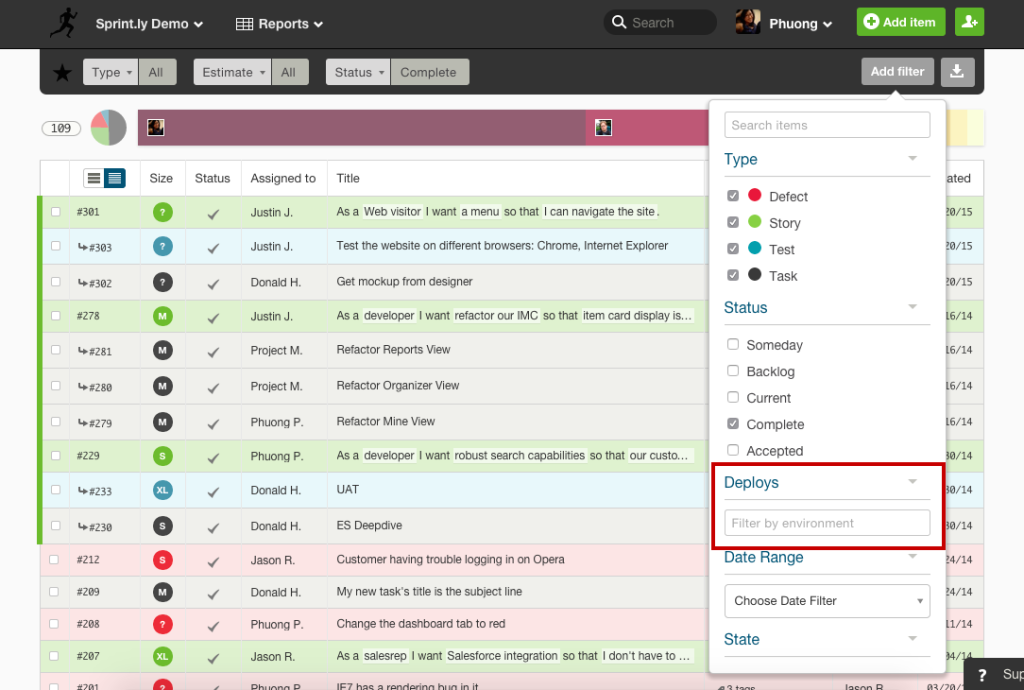 Available in any view, this new filter is a great way to drill down and report on what you've shipped.
Per-Product Email Notifications
Ever get the feeling that you're receiving way too much email? Well, we've added per-product email notification support. Now you may update your Sprintly email notification settings, globally or on a per-product basis. These new email settings will give you more control over which Sprintly updates you get in your inbox. Update your email notification settings now in your Sprintly settings menu.
What are we working on now? We're working on giving you more control over your daily digests and a cross-product view. I'll have more news on those product updates soon.
Cheers,
Phuong