I've been spending time working with the card UI on the board and, soon, the new permalink page. I wanted to bring back the one-click workflow buttons as well as the context menu that offered a number of ticket management features.
Today I'm excited to announce that all of those options have returned! The card UI now includes the following functionality:
One-click workflow buttons now appear on hover. The button's functionality changes depending on which column the card is in.
A context menu that is home to edit, delete, and one-click options to move cards to the top/bottom of their column.
A status icon that doubles as a dropdown menu for changing a card's status.
Items in backlog and someday have a reject menu.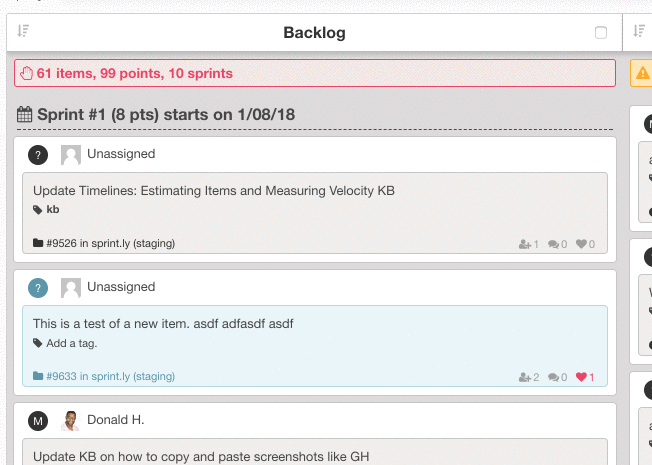 The one feature not present in the new card menus is moving an item to a different project. That functionality has been moved to two places:
You can move items en masse to different projects using the new bulk edit.
Clicking edit in the context menu and then changing the item's project from the dropdown will move that item.
I put together this 90 second video overview of the new buttons and menus: