All of your tickets, across all of your projects, in a simple list broken down by status? Yes, please.
New Mine View
Project management tools aren't something developers love using. Most developers just want a simple list of things they're supposed to do across all of their ongoing projects. That's it. With this goal in mind, we've worked hard to deliver a new view that's just your tickets across all of your projects. We didn't stop with a simple list. The new Mine view comes with all of the power of our cross-project search as well as our new bulk edit.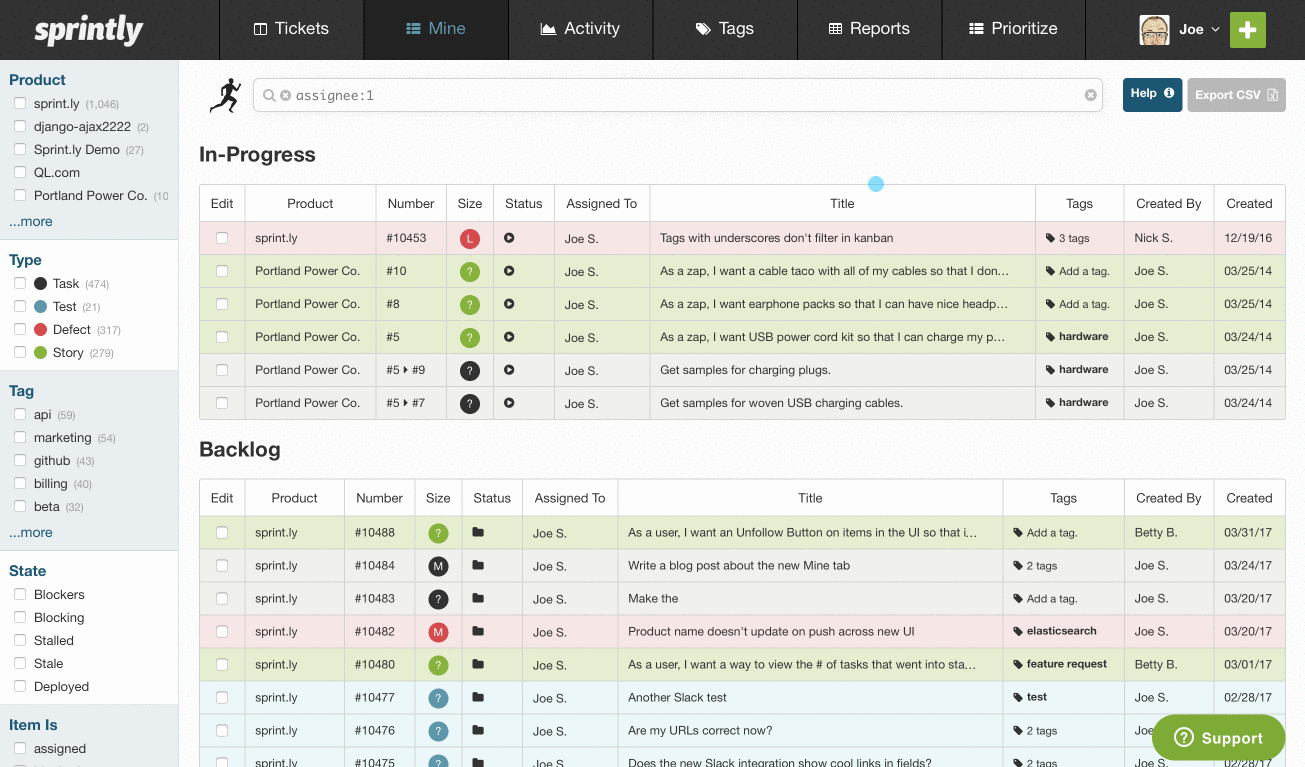 Bulk Close or Estimate Your Tasks
We all get caught up in our work sometimes, which can make updating your project management tool tedious. Developers can use bulk edit in the new Mine view to update their day's tickets. Select a few items for update and your project manager or scrum master has all the info they need.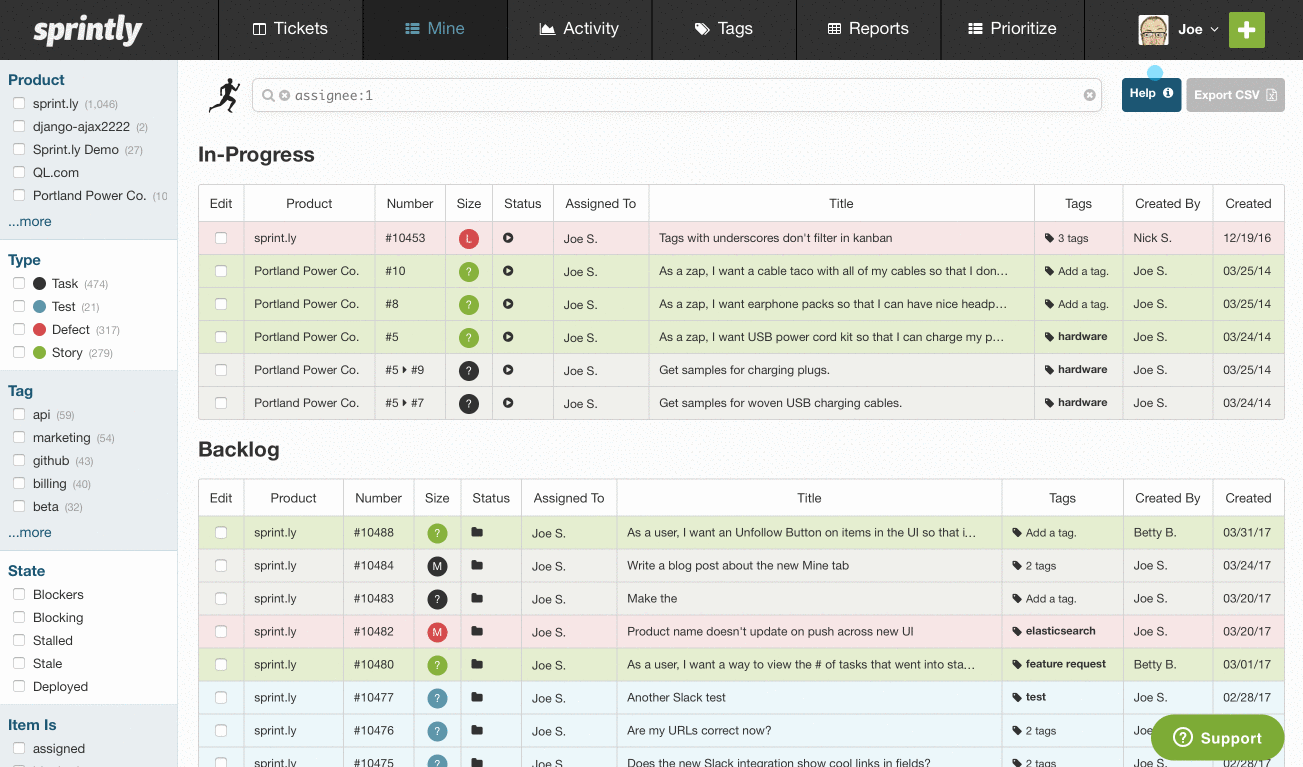 Our thinking here is to help developers keep their project managers, scrum masters, teammates, and stakeholders up-to-date with as little effort as possible. We hope you enjoy the new feature and please let us know your thoughts!