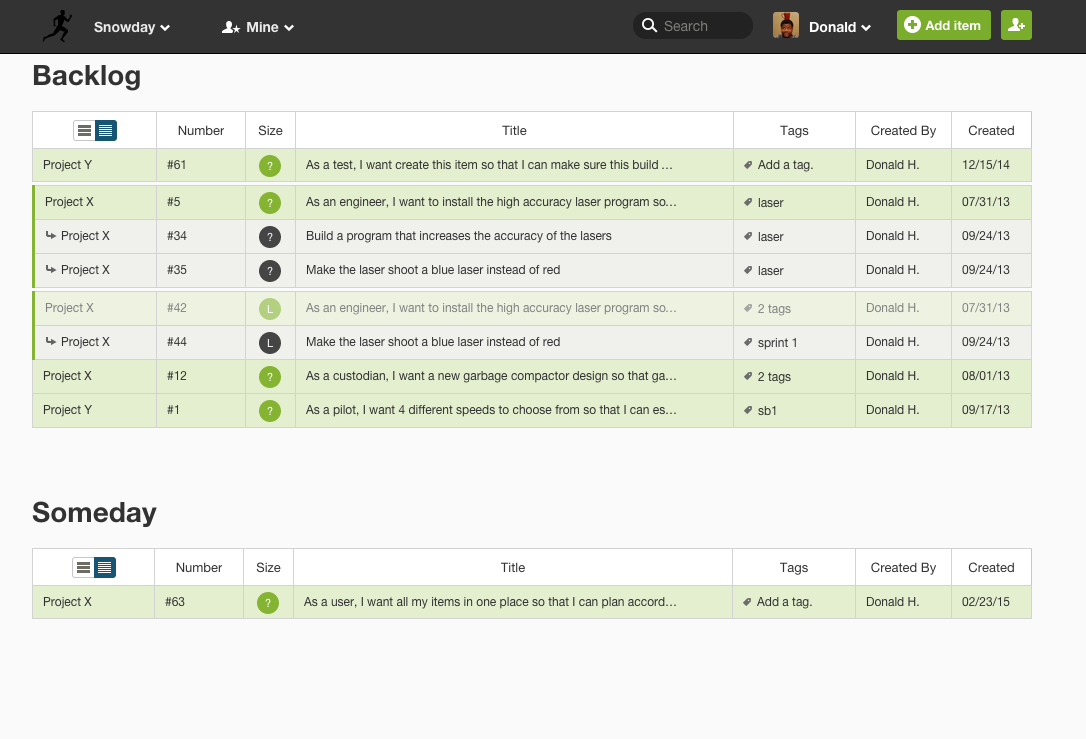 The "Mine" view allows you to view items assigned to you across all your Sprintly products.
Displayed in a grid format, this view groups items assigned to you by status. Items that you're currently working on (Current) are displayed at the top, followed by items in your Backlog and Someday. Click on an item title to view details in a separate browser tab.
The previous two-column format of the Mine view can still be accessed from the Organizer by setting a filter for all items assigned to yourself.
What are your thoughts on this change? We'd love to know!