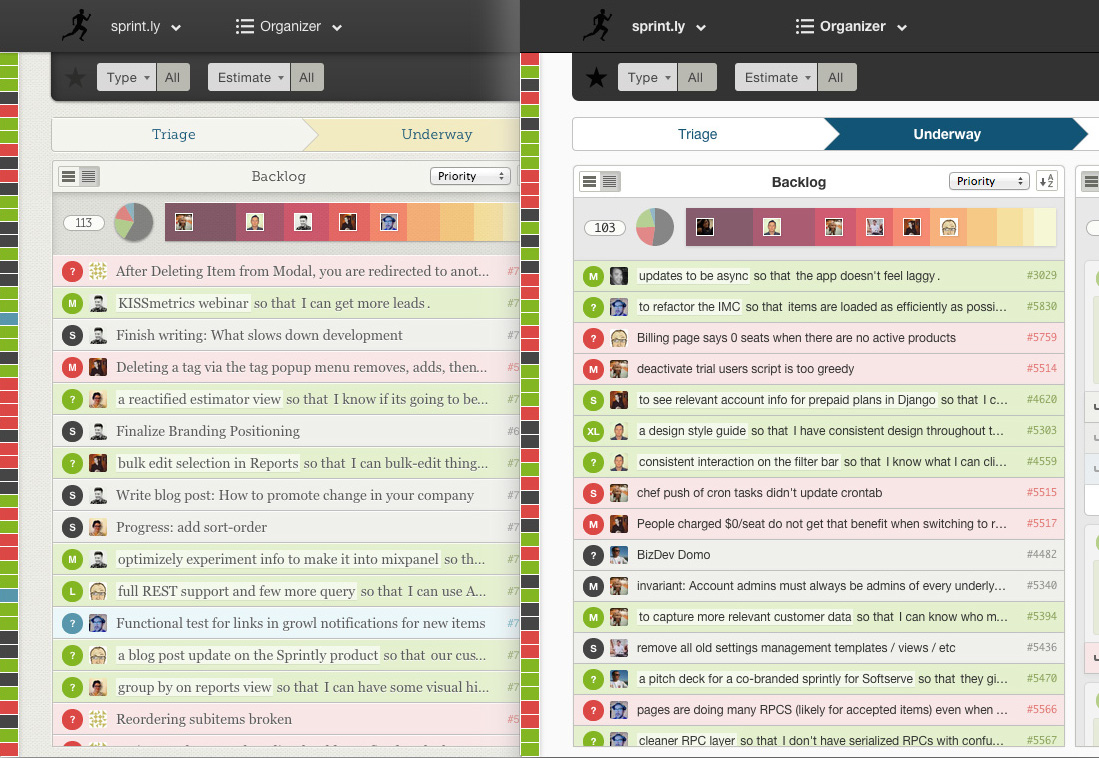 A couple of weeks ago we rolled out a brand spanking new homepage. Did you see it? Today we followed-up with the same UI refresh for the rest of the Sprintly application. Not to worry, functionality is still the same and our designer Grant Garrett kept buttons in all the same places. We updated the app styling to a cleaner and more modern look and feel.
This is just a part of the polish & clean-up work our team has been doing over here. Next up our sleeve will be more bug fixing, page speed-ups and (finally) adding export to CSV functionality to our Reports view.
Love it? Got feedback to share with us? Let us know at support@sprint.ly!