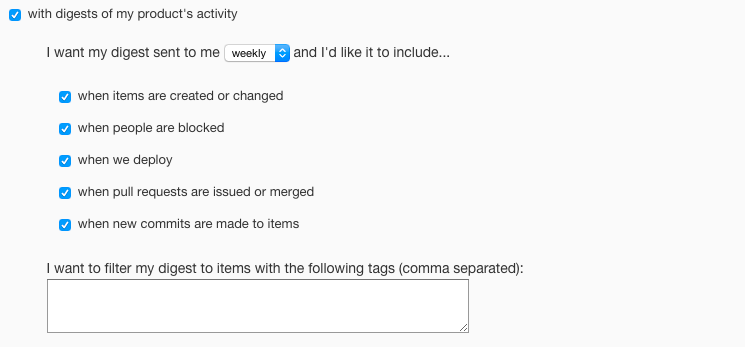 Today we released two new new changes to the Sprintly product.
Customize Email Digests
Last week we rolled out improvements to email notifications that allows email notification settings to be set on a per-product basis. Today we rolled out more options that will give you greater control. We've added options to customize your product digests:
Change digest frequency from daily to weekly

*

Set digest content based on item activity type (e.g., new items, deploys, commits, etc.)
Set digest content based on specific tags
Are you only interested in receiving digest updates for items tagged with a particular sprint number? Are you a business stakeholder who only needs updates once a week? These new options should give you the flexibility you need and can be set at a global or per-product level within your email notification settings.
*Weekly digests are sent every Sunday at 5pm Pacific. 
Change to Add to Someday/Backlog Buttons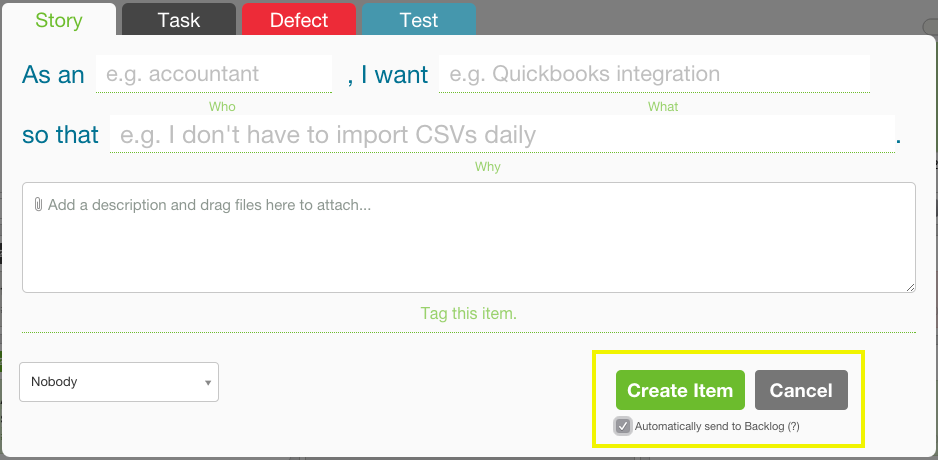 We've implemented a small change to make adding items to the Someday and Backlog phases clearer. When creating a new item, select the Automatically Send to Backlog option to send the new item to the backlog. Unselect this option if you want your ticket to go to Someday. Remember that Backlog is where your planned and scheduled work should go.
I hope you enjoy the updates and as usual, please feel free to send your thoughts and comments to us!